What inspired you to write this book?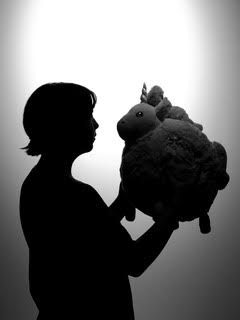 Well, it was actually Andi who came up with the idea. She then told me about the idea and said she didn't know where she was going with it, and asked me if I would be willing to help. Next thing I knew, I was writing most of the story and getting it published.
How did you get started? Did it begin with a short story, maybe for a school assignment?
I had already been writing lots and lots and lots of stories, and my mother decided I needed someone to be my editor. She was friends with Andi, and Andi had been considering doing a YA book, and I write YA books, and so Andi became my editor. Voila!
Tell me a little about your writing process. Do you write every day?
That's a great question. It kind of depends on my mood. Like, if I'm tired and grumpy, I might feel less obliged to write. If I feel fantastic, I might write pages and pages. When I write doesn't follow a pattern—I just write whenever I want/need to. I generally take my time when writing, although I do tend to write fast. For The Ghost Realm, I wrote almost every day for a month. The only (and very rare) times when I didn't write at least a little every day was when I was too busy with other stuff and wasn't able to. Admittedly, I had to write every day because of our deadline. I completed it within a month.
What did you learn while writing this book? Was it more difficult than you expected or easier?
I don't usually collaborate when I write. I like going solo. But working with Andi has actually been really easy, because our writing styles, while different, go together—they click in place like oh, hey, that makes sense! And Andi is so nice and laid-back—she didn't place any pressure on me at all (yay, Andi! I hate pressure!).
How do you select the names for your characters?
Sometimes I have a hard time coming up with suitable names, so I look up stuff like Celtic names and Japanese names, and sooner or later I find one that matches the character. But many times, I'm able to come up with names off the top of my head. Lately, I have become obsessed with the name Bob (hey, Bob is a great name: only three letters, is spelled the same way both backwards and forwards, simple. It's a stupendous name!). But I also like more unusual names, like Paco (Andi was the one who named him Paco, but it still is a great, uncommon name).
What surprised you the most?
The fact that the Ghost Realm was a #1 bestseller for its genre on Amazon. That was pretty shocking.
Was the main character inspired by a real person? If so, who?
No one in particular, really. But come to think of it, I think all fiction authors take people they know in real life and take pieces of them and combine them, and ta-da! A character! Honestly, I don't know where some of Cassidy's or Eda's qualities come from, like the green hair ( I think I just made them have green hair because I really like the color green). But I can definitely recognize my grandfather's realism in Cassidy.
What does your family think of you being a published author?
Oh, they think it's the most amazing thing ever. They support me immensely and love my writing, and for that alone, I will forever be grateful.
Is anyone else in your family a writer?
Yes. My mother and my father are both nonfiction writers.
What advice would you give to young people who want to write a book?
Simple: write what you want to write. Seriously, don't let anybody tell you what to write (unless it's for schoolwork or something: that's the only exception). If you write what somebody else wants you to write, you will not enjoy yourself. Writing should be a fun thing.
Do you recommend having a co-author?
Well, for people who have never written a book before, it's great to have a published and experienced co-author, because they can help guide you through the process of writing, editing/revising, and publishing your book. I know that with Andi, it was an incredible experience, and I am so utterly thankful I got to do this with her.
What are you reading now?
One thing you should know about me is that I am always reading about ten books at the same time. The only book I can remember at the top of my head is Cuckoo Song, written by Frances Hardinge. It's an excellent read and I strongly recommend it.
What's next? What can you tell us about your next book?
I'm writing a trilogy that I have decided to entitle The Unicorn and the Dinosaur. The three books in it are called The Tuberculosified Dinosaur, The Fellowship of the Dad, and Steve Returns! Hooray!. I'm still working on the last book, but it's sailing along smoothly. The Unicorn and the Dinosaur is about a rare, gold-pooping, pessimistic unicorn dude named Steve who has bad things happening to him all the time. He has a best friend who's a dinosaur who he would do anything for, along with lots of family members, friends, and people who aren't his friends. I'm really enjoying working on this trilogy because, like much of the stuff I write, it's downright hilarious. I'm serious. I crack me up, and I crack other people up too. I sometimes describe my writing as a metaphorical blender where I take completely random things like cows and rainbow suspenders, toss them in, hit the metaphorical blend button, and a story emerges.